A growing number of SMEs have benefitted from Canada's Trade Accelerator Program. The program saves you time and energy by pulling together all the resources, information, and contacts you need to go global. Here's what TAP B.C. graduates have to say about the Program.
Follow the conversation at #TAPBC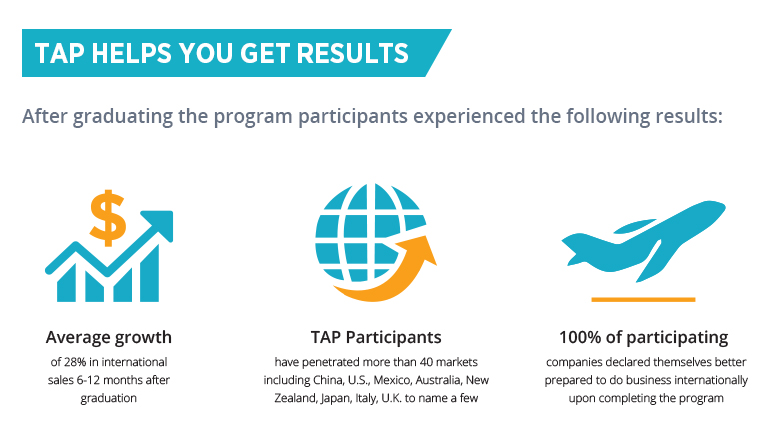 Have questions? Call the TAP B.C. team on 604-640-5491 or email .
Testimonials
For details on when and where TAP takes place visit Program Dates.
Ready to apply? Then complete our short application form.